Past Exhibition
植田エ "フランダースの犬の事など"
2020年10月3日(土)– 10月25日(日)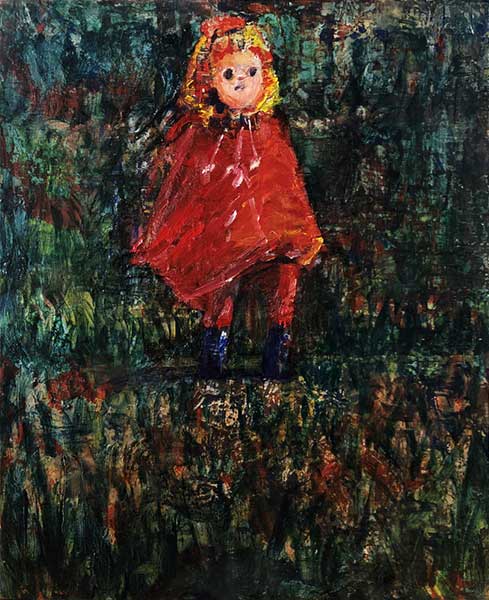 土・日のみ開廊
OPEN 12:00-19:00
2015年のある時、これが最後の一枚かもしれないと思いながら描いたとき母子の絵が現れました。それ以来、その最後の一枚の母子とは何なのだろうと思いながら、その姿を追って描き続けています。今回の個展では、その新作を展示いたします。
Takumi Ueda "A Dog of Flanders and other storie"
One day in 2015, I drew a painting thinking it might be the last piece I could have, it was "Mother and Child" that I painted on the canvas, as if I was led to. Ever since then, I have kept drawing, seeking for "the last piece of Mother and Child" and what it signifies.
-
植田工
1978年東京都生まれ。東京芸術大学卒業。(株)オリエンタルランドを退職後、科学者・茂木健一郎氏に師事しアーティストとしての活動を始める。2017年、独立。2018年、池上高志+植田エ「マリア、人工生命、膜、魚」を青森トリエンナーレ、日本科学未来館に出展。2019年、シブヤアロープロジェクトの壁画を制作。
Takumi Ueda
Born in 1978 in Tokyo. Graduated from Tokyo University of the Arts. After retiring from Oriental Land Co., Ltd., he studied under the scientist Kenichiro Mogi and began working as an artist. Become a freelance in 2017. In 2018,Takashi Ikegami and Takumi Ueda's collaboration art work "Maria, Artificial life, Membrane, Fish" was exhibited at Aomori Triennale and National Museum of Emerging Science and Innovation a.k.a. Miraikan. In 2019, he drew a mural for the Shibuya Arrow project.